Specializing in exquisite and refreshing island cuisine in a classy yet casual tropical ambience, Barefoot Bernie's Tropical Grill & Bar has become a true destination on the Outer Banks restaurant circuit.
Seafood, Steaks, Pasta, Salads, Sandwiches,
Lean-a-Licious (under 550 Calorie Menu),
Pizzas, Gluten-Free Items, and more.
Wine, Beer and Spirits • 16 Beers on Tap
Dine-In or Take-Out, Late Night Food
The bright and welcoming family environment is filled with vintage travel posters and tropical decorations, giving diners the sensation of being on a tropical island. Colorful walls and unique light fixtures create the perfect ambience for a tasty meal and a tropical cocktail.
The owner having grown up on the Outer Banks has traveled the tropics to taste and learn the exquisite flavors these destinations have to offer. Now he is back to bring you the best dishes from the world best beaches.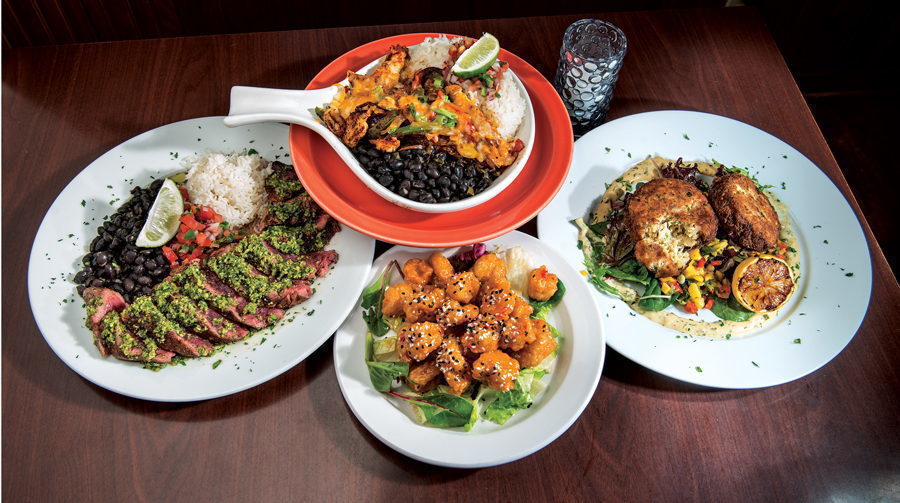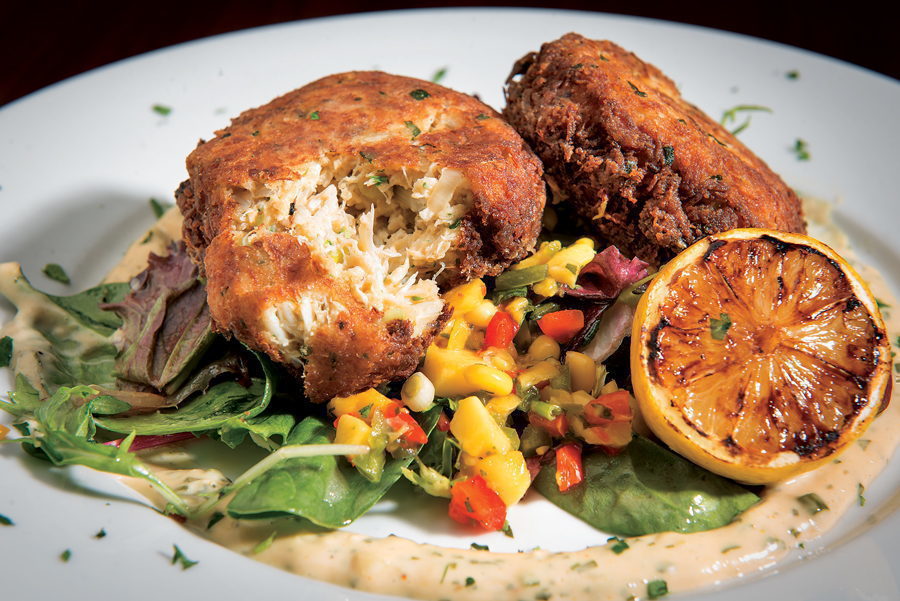 The diverse menu blends together cuisines as varied as Asian and Caribbean, Mediterranean and down-home American with ease, using fresh ingredients with a unique touch. The amount of options and variation ensures every member of your family will leave satisfied.
Stop in for lunch for the restaurant's signature Catch in a Bag, refreshing entrées salads such as the Steak Cobb, Asian Tuna or Santa Fe Chicken. Try one of the numerous sandwiches: Red Snapper Reuben, Cuba-Q or a comfortable favorite like a Philly Cheese Steak or a Bernie Burger, Fish Tacos or Thai Lettuce Wraps make for a refreshing and satisfying lunch on a hot summer day.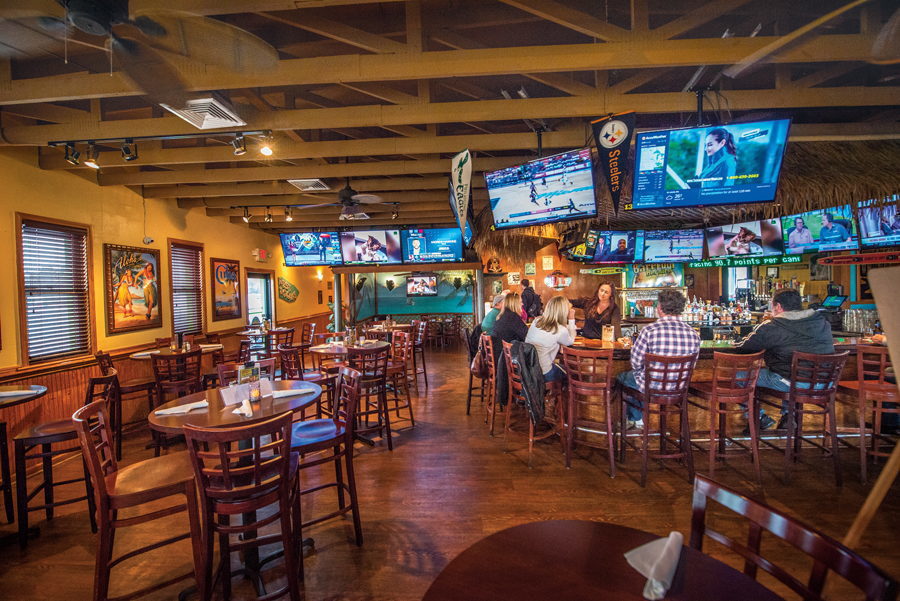 The dinner menu is equally creative and scrumptious Jerk Mahi & Shrimp, Cuban Style Steak, Carolina Shrimp & Grits are the most popular entrees, but the Chicken Jambalaya & Brazilian Steak Carnival also offer unique flavors.
We also offer a full line of Gluten Free Items. Health nuts, check out our new Lean-A-licious Menu for entrees that are under 550 calories.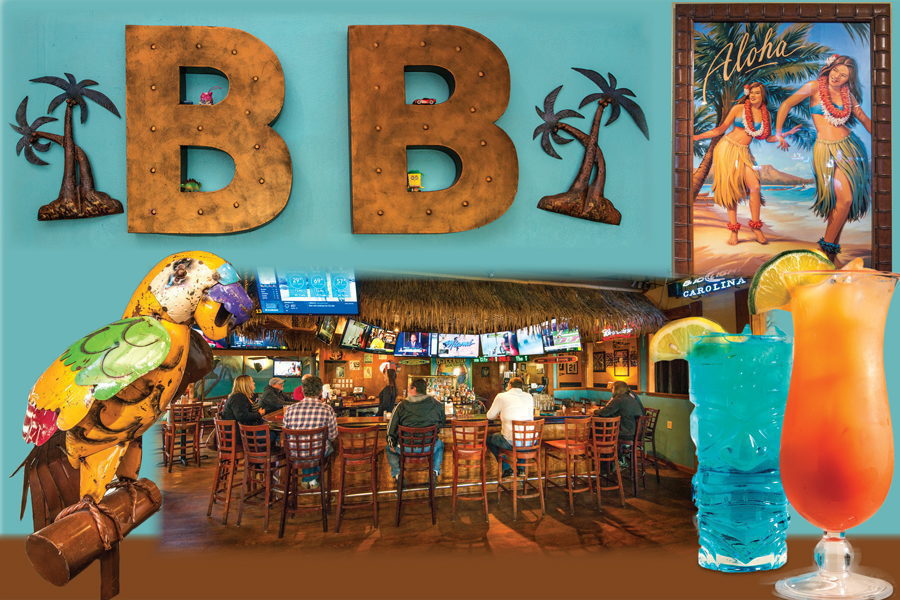 You can enjoy lunch & dinner at Barefoot Bernie's just stop by for a refreshing cocktail or specialty drink at the bar, a unique kidney shaped design handcrafted from red oak that is very spacious yet relaxing and surrounded by large wide screen televisions.
The restaurant also offers 20 big screen TV's for all your sports needs. NFL, NCAA, MLB, NHL and other league packages. Barefoot Bernie's runs the gamut on entertainment options for the whole family.
The variety, décor and reasonable prices all point to the reason so many families have made Barefoot Bernie's stable in both their diet and nightlife.
They'll realize that getting the flavor and the ambience of the tropics is now easier than ever!
Is this your business? Update your listing by messaging us