Kitty Hawk
Manteo
Corolla
print
print
Serving our customers on the Outer Banks since 1994, Big Buck's ice Cream is dedicated serving you "The Best." We offer a full line of super-premium ice cream products, including ice cream cakes.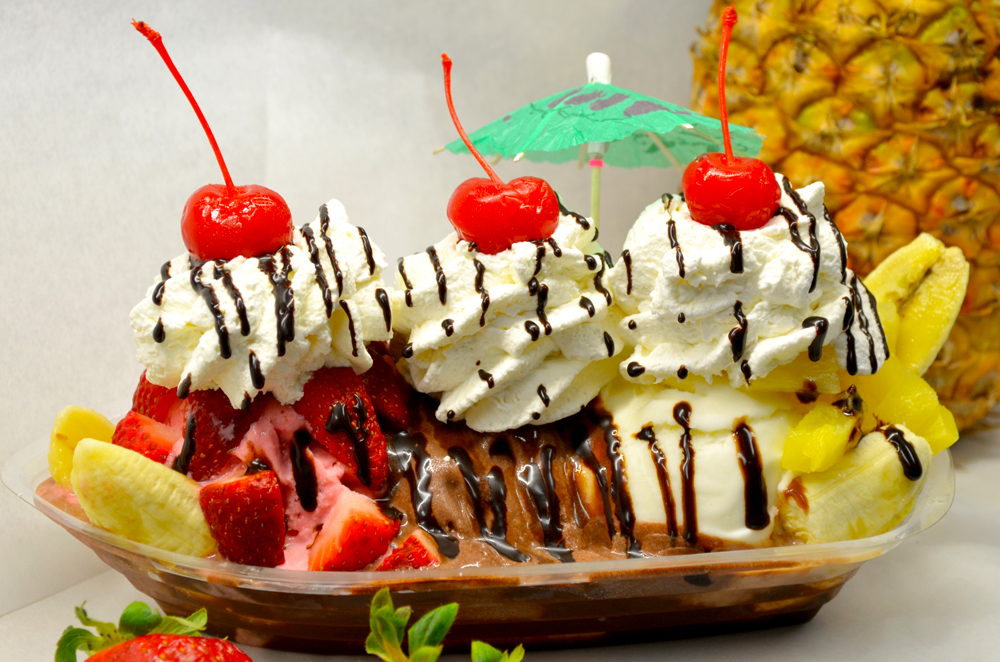 All made from scratch with only the best ingredients from around the world. Our Ice Cream is made fresh daily. We use fresh milk, cream and sugar to pasteurize these ingredients and create a delicious creamy, natural super-premium ice cream.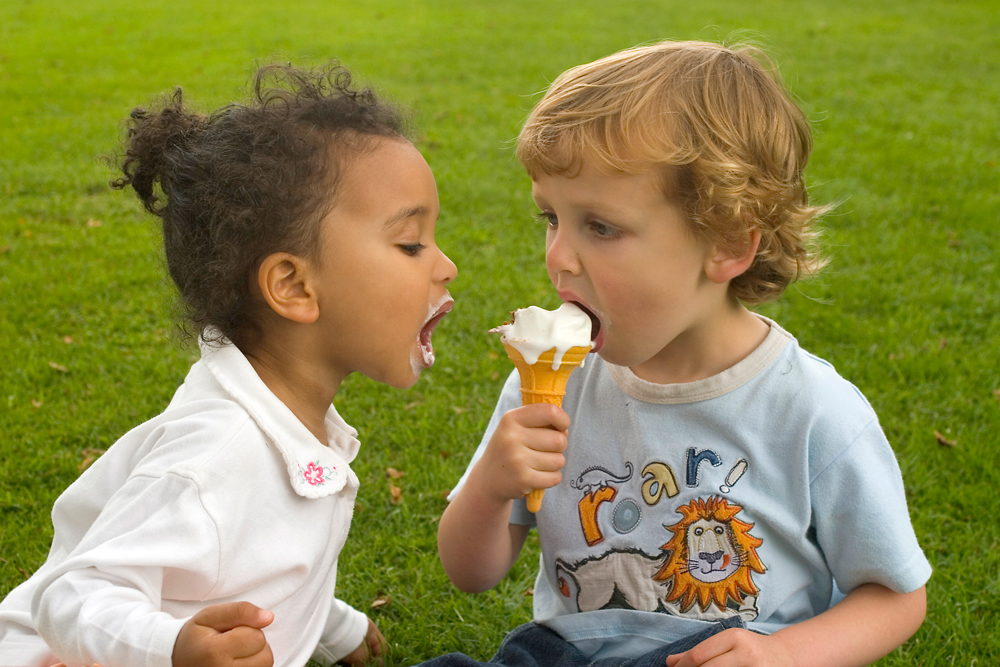 Big Buck's fresh fruit smoothies are made to order using the finest ingredients. Our Sorbets are also made from the best fruits available. For those who are lactose intolerant this is a great treat. Our Sorbets are refreshing. Great for those who wish to indulge in our lower fat product. Indulge your senses in our yummylicious collection of milkshakes, sundaes, banana splits and soft serve ice creams.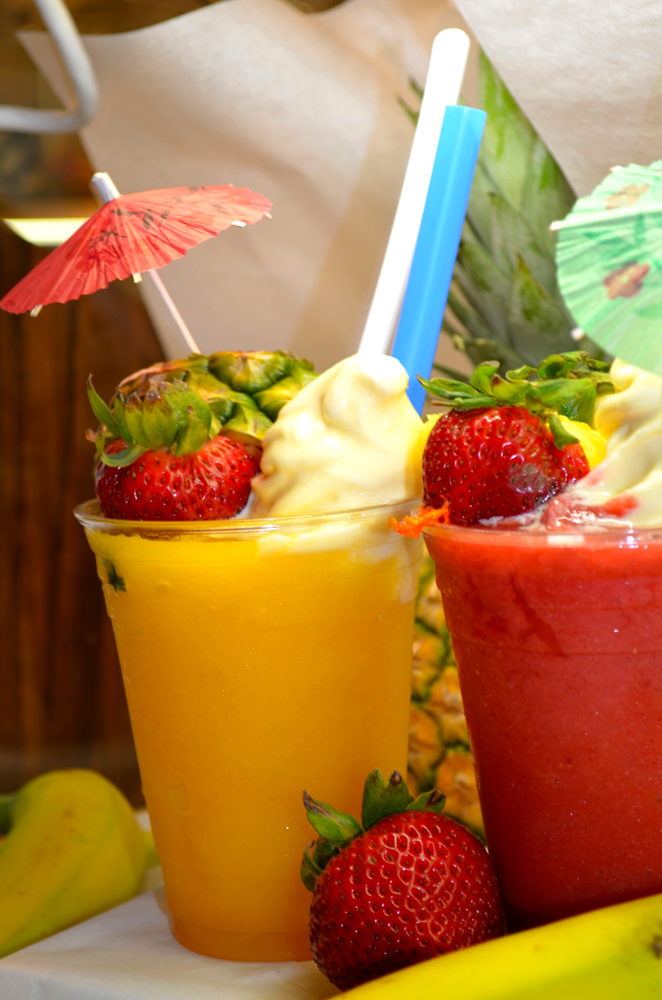 Ice Cream Cakes make a wonderful dessert at a party, reception, rehearsal dinner or just because . . . We make our ice cream from milk, cream and sugar (not from a premade mix). Available in a large variety of flavors; Raspberry Chocolate Chip; Coffee Caramel Cookies; Coconut Chocolate Chip; Peanut Butter Cups, and Fudge. Decorated with fresh cream and Belgian Chocolate.
Contact us to order your own custom Big Buck's Cake! 2 locations are open all year: Kitty Hawk, at Buccaneer's Walk Shopping Center and Manteo, at The Waterfront Shops.
Savor the moment with our Homemade Chocolate!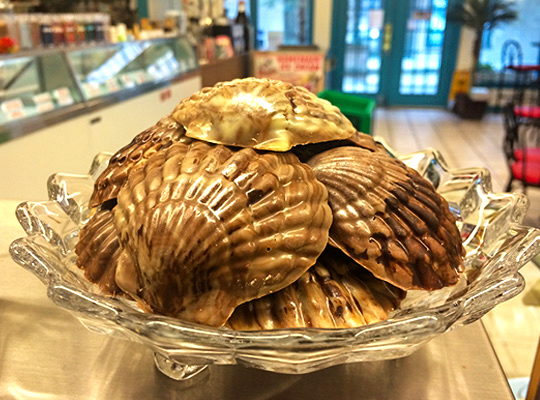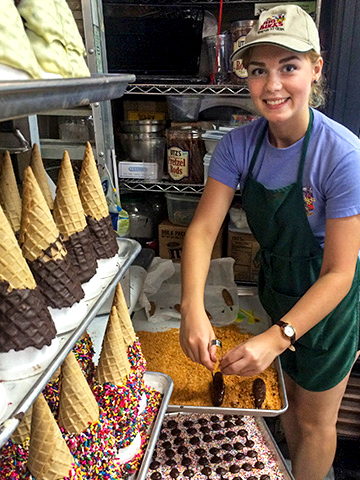 Recent Reviews from TripAdvisor
"Big Buck's Ice Cream is definitely homemade, and delicious to boot! Even members in our family who aren't ice cream fans loved this cold dairy treat. We came here two separate times during our week vacation to Corolla, Outer Banks, and wished we had gone every night in between."
"Great Ice cream in the heart of TimBuck II shopping center. Stays open later then most of the other ice cream places in the area and it's nice to get a scoop and walk around in the shops. Ice cream is a bit on the pricey side but overall pretty decent and generous with the portions. Highly recommended. Great Homemade Icecream!
"I am not really into ice cream, but when I walk in here I want to try it all! I ordered the frozen caramel cappuccino and it was amazing. they put whipped topping on and a white chocolate wafer. My girlfriend is in love with the frozen strawberry lemonade (dairy free) and she said it was the BEST lemonade she has ever had."
"Big Buck's has one of the best homemade ice creams I have ever tasted. My two favorites were the Banana Peanut Butter Swirl and the Peanut Butter and Cookies. Located in the Timbuk II shopping center it is a great place to visit after a long day of shopping or after eating atone of the restaurants located there."
Due to the recent Covid-19 epidemic, Big Bucks is now offering curbside pick up. Please check Bigbucksobx.com for the latest menu. Thank you and stay healthy!
LOCATIONS
Corolla
Timbuck II Shopping Center
Corolla, NC 27927
252-453-3188
Kitty Hawk—OPEN ALL YEAR ROUND
Buccaneer's Walk Shopping Center

Kitty Hawk, NC, 27949

252-715-0779
Manteo Waterfront—OPEN ALL YEAR ROUND
The Waterfront Shops
207 Queen Elizabeth Ave.
Manteo, NC 27954
252-423-3118