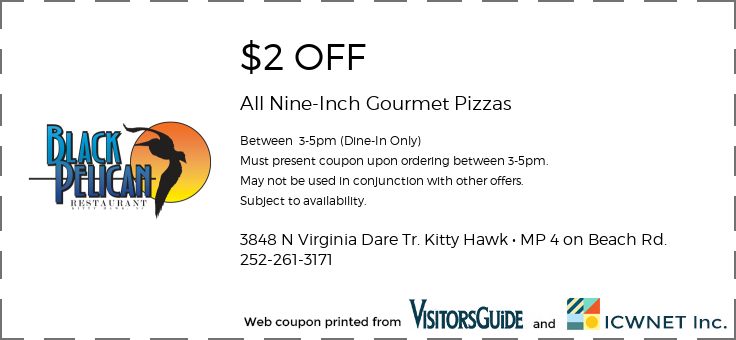 print
Oceanfront Dining on the Outer Banks
Black Pelican oceanfront restaurant is one of the Outer Banks' premier restaurants serving lunch and dinner daily. Black Pelican is where you can enjoy fresh seafood, steaks, vegetarian dishes, sandwiches and some of the barrier island's best wood-fired pizzas complete with a beautiful ocean view from the dining rooms and outdoor deck. The restaurant is big enough to handle large parties, but the setting is intimate enough for a cozy date.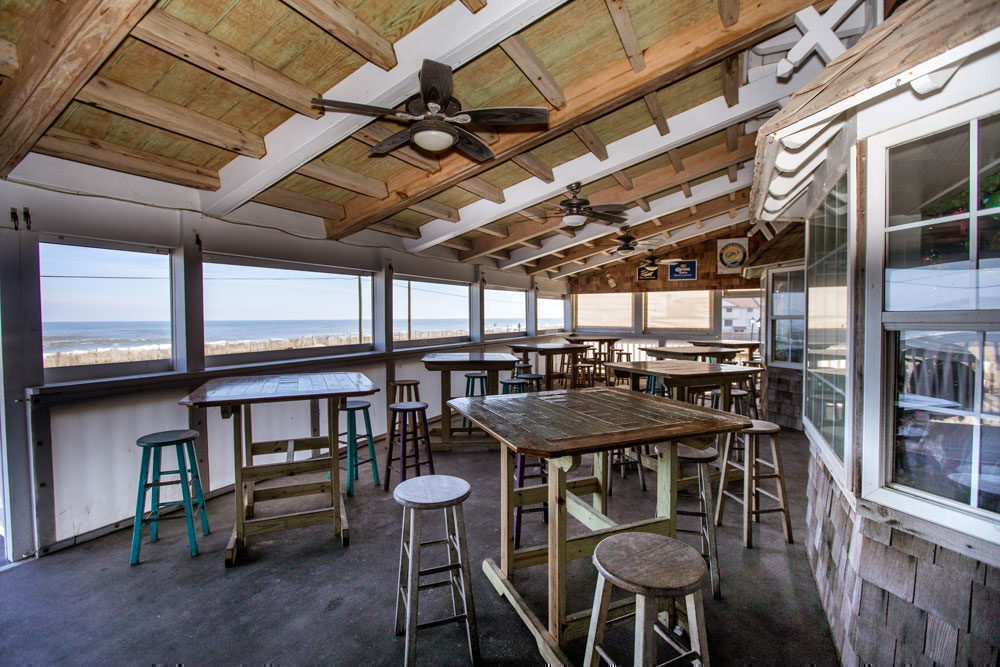 The menu ranges from appetizers such as Hatteras Clam Chowder and Calamari, to salads and lunch entrees and sandwiches, such as Greek Spiced Seared Salmon and "Dixie's Finest" Shrimp and Grits. Dinner entree favorites include Prime Rib, Tuna Nagano and Vegetarian Pasta.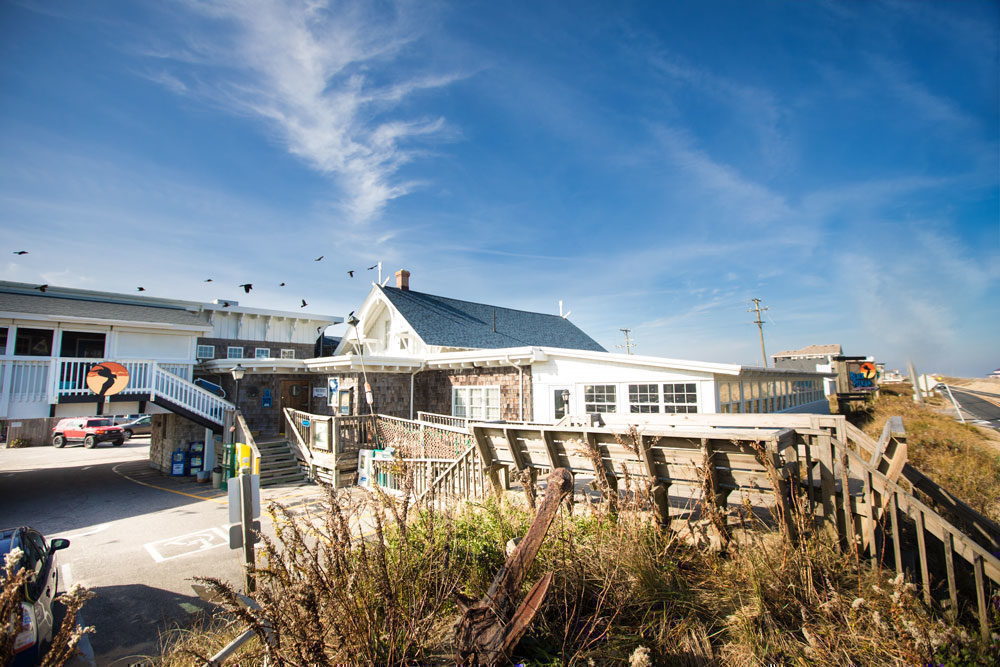 The gourmet wood-fire pizzas are a popular favorite, with combinations you are unlikely to find anywhere else. The personal-sized pizzas offer delightful combinations of house cheeses (fontina, gruyere, mozzarella, romano and parmesan blend) and sauce options of creamy bechamel, tomato, pesto or herbed garlic oil, with a variety of unique toppings. Consider the Black Pelican pizza with tomato sauce, shrimp, Andouille sausage, sweet peppers, scallions, house cheese and oregano. Vegetarians will like the Greek, Primavera or Five Cheese pizzas.
Don't overlook desserts here. Save room for delicious homemade cakes, cheesecakes and other desserts, which will catch your eye from the dessert case as you make your way into the dining room.
The Black Pelican restaurant is housed in an old life saving station, which is full of character showcasing Outer Banks maritime history. The building was originally Lifesaving Station #6, constructed in 1874. Station #6 and its crew provided aid for boats and crews that were stranded along the oceanfront. The building also served as an active weather bureau where the Wright Brothers used information to plan their experimental flights. In 1903, after their successful First Flight, the Wright Brothers sent the telegraph announcement from Station # 6.
The restaurant's store offers unique souvenirs and interesting gifts and local artwork.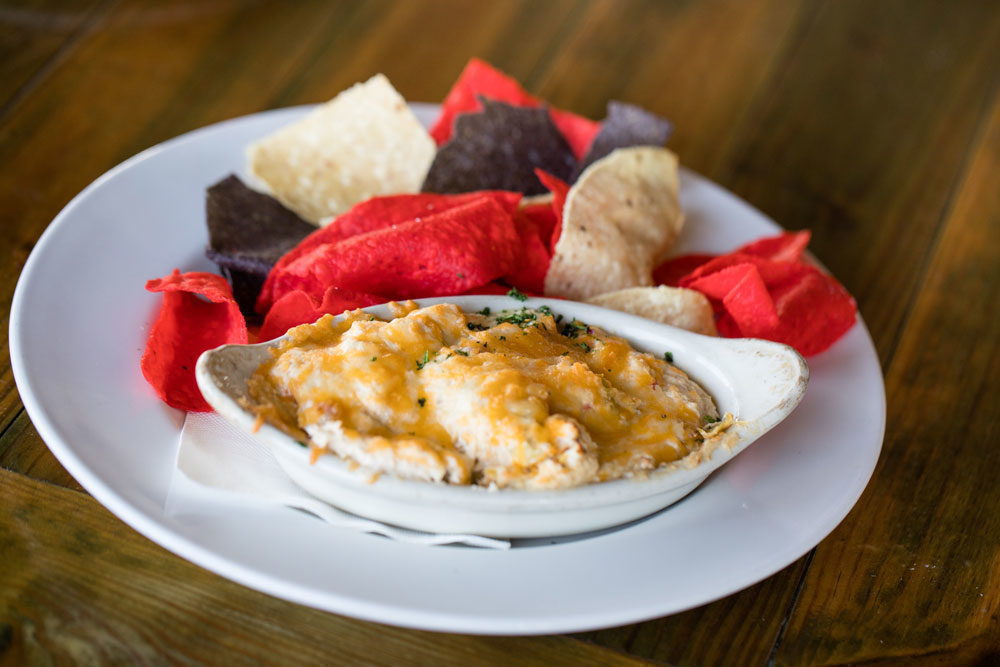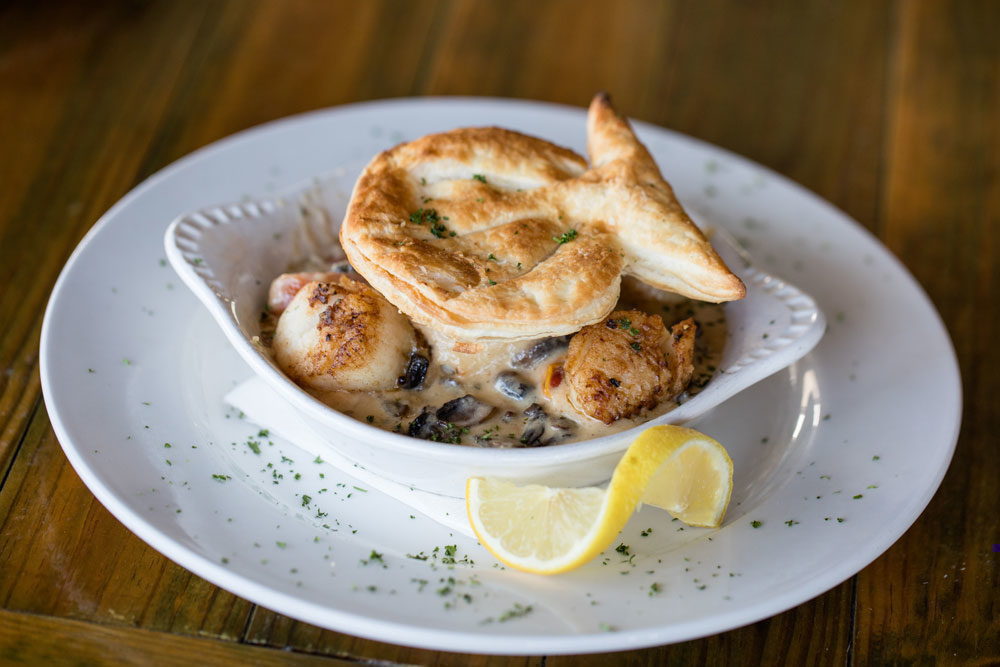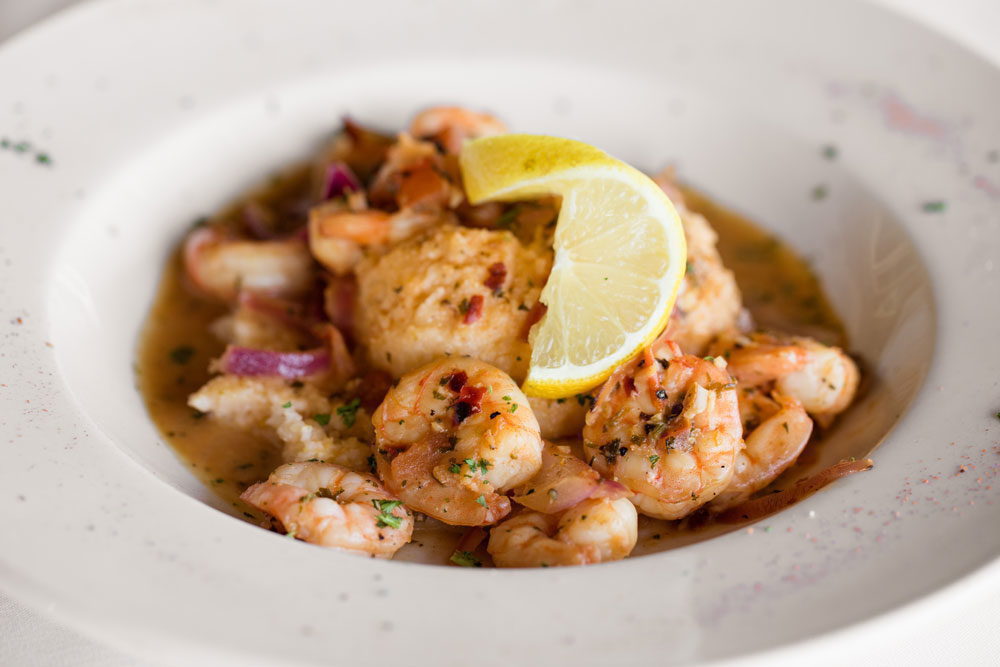 Planning your Outer Banks wedding or special event doesn't need to be stressful.
Let the Black Pelican Catering Company help. Our Interactive Event Planner is a free service and will help you to remember all of the "little" details that make this day so special. It will also allow you to print out your profile when completed.
For some ideas about what to serve on your special day, check out our sample catering menus.
Access our Frequently Asked Questions to best facilitate the planning of your event.